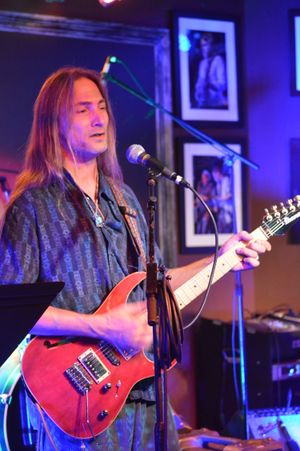 Johnny Nichols

Johnny  moved from the Lancaster Pennsylvania area to south Florida in September 2015, and  started playing with Crazy fingers soon after.  He has played in several  bands since his mid teens.

His major musical influences are The Grateful Dead, Led Zeppelin, Phish, Neil Young, and Wes Montgomery.

Johnny has a few guitars, but mostly plays a 1975 Gibson SG custom, or a modified Ibanez EX1700 semi-hollow. Effects are boss or line 6, and Mesa Boogie and Fender amps.